PGESCo is globally one of the unique engineering and project management organizations. Towards the year 2020, PGESCo's second-generation goals will be achieved by changing our business model with the required agility to be dynamic and flexible for efficient and effective use of our resources to meet the market requirements and plan for third generation as technology innovative company.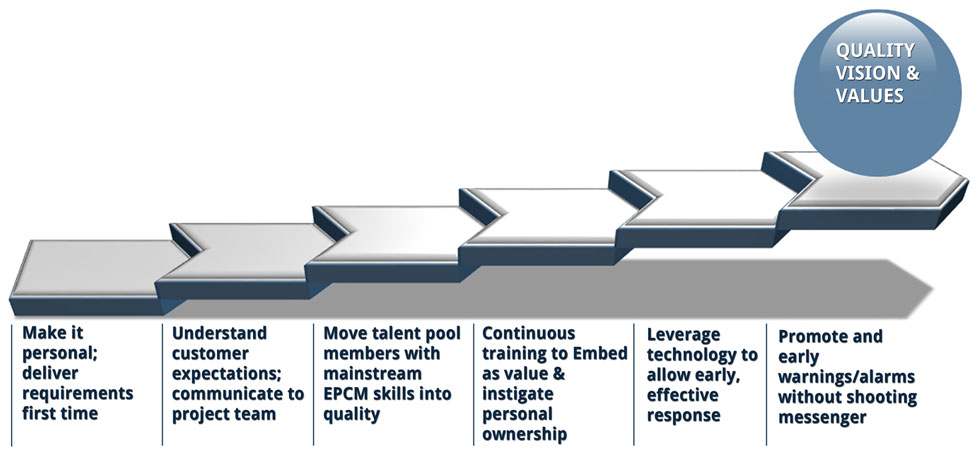 PGESCo Quality Policy is:
To achieve PGESCo's quality objectives by developing, implementing and maintaining an effective and efficient quality management system meeting the requirements of the international organization for standardization, ISO 9001:2015 requirements.
To strive for having strategic direction and operational effectiveness by own technology platform.
Preserving our ideological and governing rules as a tool for governing business conduct by ethical canons.
To have our employees, whose operations and activities affect the quality of our products and services, implement the quality management system.
To strive for continual improvement of the processes that result in sustained delivered value for our customers.
To comply with applicable requirements.
To communicate actively visibly and effectively with interested parties on QMS matters.
Read more:  Quality Policy